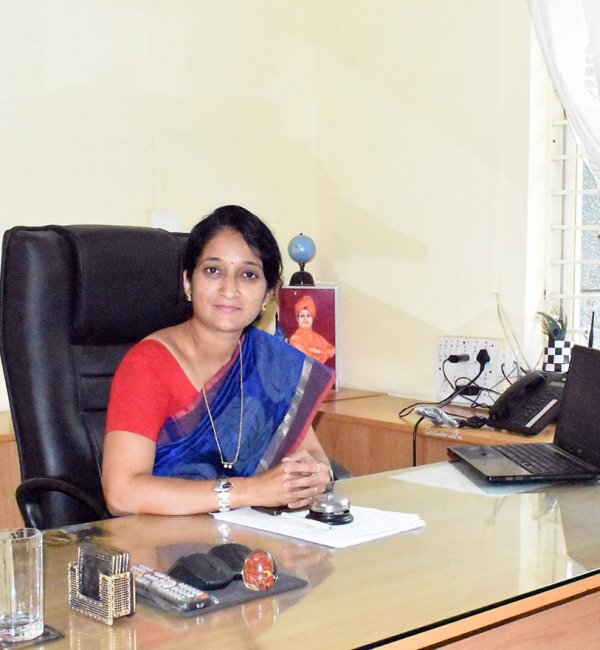 The Principal's Vision
If you think you can, you will be.
Mission
To provide each student a diverse education that promotes self-discipline, sense of responsibility, social and global consciousness and excellence in learning.
Our vision To create teaching and learning environment which is enrich with purposeful and deliberate experience to extract the best .Or programme intends to achieve excellence in the scholastic and non-scholastic activities so as to mould a student into a whole personality in calculating the values, Morales along with compassion and self- efficacy enabling each student to transform into a better social being.
Our work at the school has been to define new standards and redefine the old ones to bridge the gap between the old systems and the new to perform flawlessly. Keeping abreast with the pace of 21st century, the emerging role of the school, as the cusp of societal change and as a cradle of genesis for initiatives as well as nation building, makes our motto, "Making Life Meaningful", even more significant. Our efforts in this academic year were focussed towards bringing in global best practices as well as a deepened bond with our partner schools across the globe for exchange programmes.
As the world opens up new frontiers in mindset, technology, sophistication, medicine and breaks barriers in education, humanities, astrophysics, the capabilities of man are exceeding every myth that has ever existed. But what has been essential, as core to the central idea of solution, has been creativity. The genesis of the wheel was a synthesis of logs rolling down, a mobile phone happened because people wanted to stay connected as well as being mobile. In an era where screen time is a very important metric in a child's life, it is important to take time out and ideate. Ideation is a culmination of problem identification, creativity, entrepreneurial spirit, quick thinking as well as leadership. Using your creativity to come up with unique solutions is rapidly becoming a lost art, which we should focus on to stay relevant in the present context.
Use your creativity well. Believe in yourself. It is the key to being yourself even after you've come out of the struggles of life and even the tests of time.