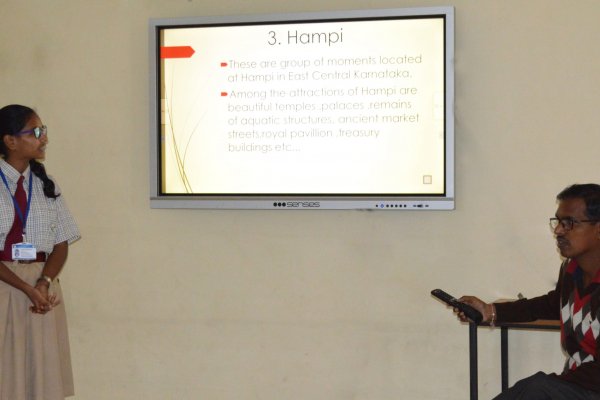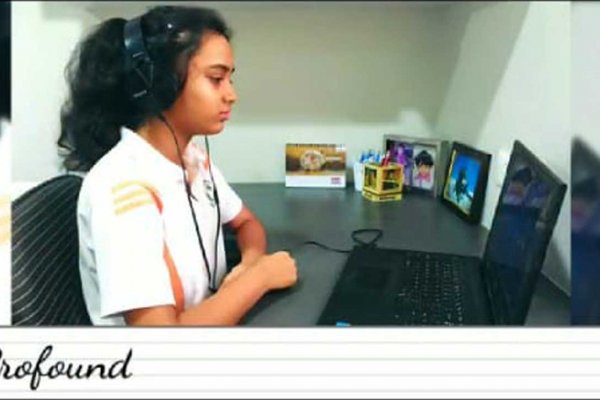 Ever since the Government of India declared Pan India lockdown in the view of the dreadful pandemic COVID-19, all the schools and colleges were shut as a precautionary measure. School life seemed to be paused for some time but the visionary minds of school management did not give up and let this pandemic time an obstruction for students but encouraged the teachers and students to go digital and continue teaching learning process. Initially, well organised online classes were started for classes 9th and 10th as their academic years commences in April. Each class is of forty minutes followed by a recess for 10 minutes.
Keeping the physical and mental health of the students in mind, the timetable is prepared in such a way that it includes co-scholastic periods like Yoga and drawing in order to revitalise their liveliness and enthusiasm.
Parents literally have taken a sigh of relief seeing school taking such massive initiatives for the students to keep their academic progress unhindered. They have accepted the idea of online teaching wholeheartedly and supported to school management for the smooth functioning of the teaching learning process. Their cooperation and suggestions are always welcomed.
Teachers were enthusiastic to learn and practice new technical things which they were unaware about. They began working on preparing their content quickly to interact to the students through virtual classes. Despite apprehensions regarding technical glitches they managed to execute virtual classes successfully. Constant encouragement and guidance of Principal, Mrs. Swati Kharde helped to grow the confidence among the students and teachers.
The excitement and the eagerness of commencing virtual classes were clearly visible among the student. The implementation of virtual classes gave them reassurance that their academic progress will not be obstructed in this difficult time. It helped them to be responsive and interactive during the virtual classes.